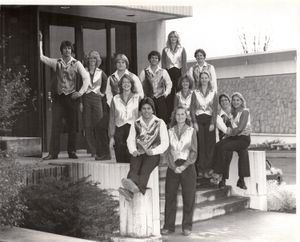 Lorna Guevel Bio 
Lorna grew up primarily in Jefferson City as the oldest of four children. Her mother is a piano teacher & retired occupational therapist and her father was a land developer.  Lorna has been playing the piano since the age of five and studied with Dr. Mitchell at Lincoln University during her high school years and Dr. True at then Central Missouri State University (CMSU) during her college years. 
While piano has always been her main instrument, Lorna was given a violin by her mother when she was in the 6th grade.  During high school, she was named first chair Concert Mistress for all four years. Lorna also played 3rd chair in the Jefferson City Symphony during high school and received the LE Woodman Student Service Award from the JC Symphony for outstanding musicianship.  
While attending college at CMSU, Warrensburg, MO, Lorna was the pianist for "The One & Only Singers" – a campus group with 12 vocalists and a full band.   In addition to attending college full time and earning a Legal Secretary degree, Lorna also performed from1978-1982 with Ron Mahan and "The Country Lads" - a country band booked through Buddy Lee Productions, Nashville, TN.  Lorna and her sister played twin fiddles and performed all over Missouri, Kansas, Nebraska and Oklahoma. 
Lorna married her college sweetheart Gene in 1982 and began a career as a Legal Assistant. She worked for a law firm for seven years before staying home with their two children. In 1995, Lorna opened up a piano studio in her home and has been teaching private lessons for the past 20 years. In addition to teaching, Lorna has co-written several songs that have been performed at The Summit Church and working on publication. Some of the other groups Lorna has been involved with include accompanist for Honor & Praise, a Women's Choir from 2000-2010, and she continues to play keyboard & violin with the Praise Team at The Summit Church. 
From 2009-2013, Lorna joined a band "The People Next Door".  This six-piece band has played the Downtown Lee's Summit Concert Series, private parties, fundraisers & at local establishments. The band reorganized in 2014 with four original members and became "The T.Ross Band".  This band expanded their repertoire to include more current songs, as well as the "oldies but goodies".  We have fun while performing and we're all friends who enjoy making music together! The T.Ross Band is ready to play for your company event, wedding reception, or private party. Let us make your event even more special by adding a live band!